our offerings
Music lessons are offered in a variety of formats for all ages. We offer lessons in
piano
,
singing
,
music theory
,
composing
, and
choir
.
At Forte School of Music we strive to instil the love of music to students of all levels and ages including children and adults. As classically trained musicians and teachers, we provide a technically sound musical foundation for every student, so they have the ability to explore many genres. We feel passionately about staying connected to the musical community and provide our students with many opportunities to get involved and perform outside of their regular lesson time.
Go to Piano
Piano
Discover your passion for music, whatever your age or ability. Develop your gift in an encouraging and individualized environment with repertoire suited to your level and interests.
Learn more.
Go to Singing
Singing
From Handel and Schubert to Taylor Swift and One Direction: learn the joy of singing with proper, healthy vocal technique. Our qualified teachers will teach you to sing in a variety of styles.
Learn more.
Go to Choir
Choir
Experience a community of music lovers. Share your joy of song with others while exploring the melodies and harmonies of choral music, in Forte's adult choir "In Harmony".
Learn more.
Go to Theory
Theory
We offer both group lessons as well as individual tutoring to prepare for Royal Conservatory (RCM) practical theory examinations, or for students wishing to enhance their musical education.
Learn more.
Go to COMPOSING
COMPOSING
Learn the basics of composing! Perfect for a singing or piano student interested in learning the basics of composing. Option to use Garage Band to record and finesse a recorded track, and ways to enhance your recording, layer drum beats, and manage simple editing techniques. Let your creative side grow! Learn more.
Our Teachers
Our teachers are highly qualified, with extensive experience in both performance and music education.
They focus on proper technique applied to a variety of musical styles.
Vicky Gamble
Piano | Singing | Choir | Theory | Owner
Vicky grew up in the Cowichan Valley. She has a BFA in Music from York University in Toronto and a Diploma in Music from the Victoria Conservatory of Music. Vicky's goal is to help students find music they can connect with so that they become inspired to grow as performers and musicians.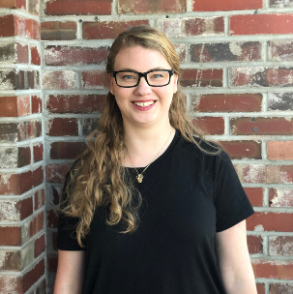 Christina Hoffman
Piano | Singing | Theory
Christina grew up in the Cowichan Valley and is completing her ARCT in vocal performance with the RCM, in which she has studied voice, piano, and music theory. She has also studied at the Victoria Conservatory. She loves passing on the joy of music to her students.
Brenna Bazinet
Singing | Piano
Brenna grew up in the Cowichan Valley. She has a Bachelor of Music from Ambrose University where she studied voice and has won multiple awards for competitions in Alberta and BC. Brenna is looking forward to inspiring her students to find their musical voice and passion for their instrument.
Angelica López-Arzate
PIANO | THEORY | COMPOSITION
Angelica graduated from Memorial University of Newfoundland with a Master of Music in Piano Performance, where she also studied music pedagogy, composition, and theory. She is passionate about doing musical arrangements, playing piano, composing, and inspiring love towards music.
Studio news
Events, Information, and Other Studio News
We are excited to welcome Brenna Bazinet as the newest team member at Forte School of Music. Brenna teaches singing and piano at Forte. Brenna's musical training: Brenna grew up in the Cowichan Valley, and began singing at the age of 6! Brenna grew up singing in local choirs and participating annually in the local Read more about Meet Brenna[…]
Make music with us this summer at Forte School of Music! Enroll in private singing, piano, guitar, or ukulele lessons for the months of July and August. Forte will be open for in-person summer lessons, but also have the flexibility to teach online lessons for those that prefer this method. We will be adhering to Read more about Summer Lessons at Forte[…]
Previous
Next
Contact Us
Fill out this form, call us at 250.715.8200, or email us at lessons@forteschoolofmusic.ca and we'll get back to you as soon as possible.